TASMANIAN RAILWAYS
- 1950-2000 -
By Nick Anchen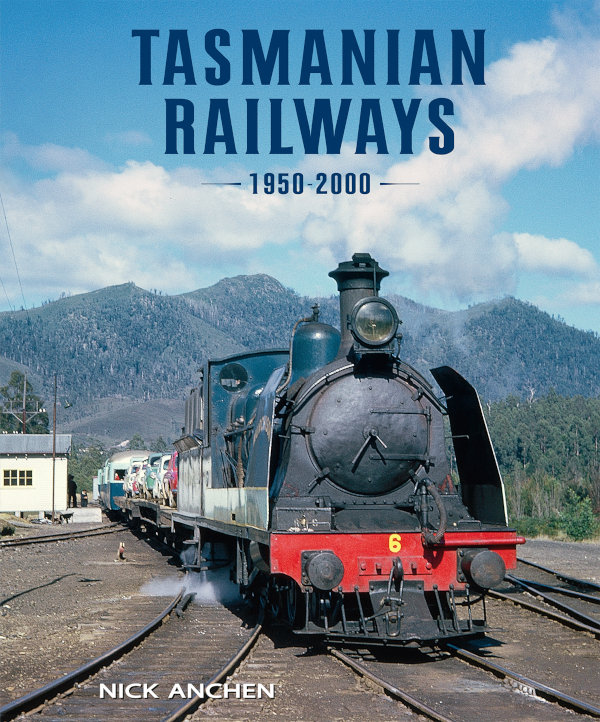 From humble beginnings in February 1871, the scenic railways of Tasmania developed a unique character all their own. From the dripping forests of the West Coast to the famed Tasman Limited passenger train, Tasmania's 'iron roads' became the stuff of legend.
150 years on, this book celebrates the railways of Tasmania through the memories of the men and women who worked them, and through the lenses of some of Australia's greatest railway photographers.
Tasmanian Railways 1950-2000
Limited edition hard cover. Quality 157 gsm matt art paper with spot varnish finish.
208 pages, 240 mm x 290 mm portrait. $65.00 plus postage (shop price $70.00)
ISBN: 978-0-9925388-9-7
$79.00 ($65+$14 postage and packaging within Australia)
INTERNATIONAL CUSTOMERS PLEASE CONTACT US FOR SHIPPING RATES.